Oral history interview with Yahad-In Unum interviewee 125U
Oral History | Accession Number: 2009.24.572 | RG Number: RG-50.589.0572
A Tatar man born in 1926 discusses his experiences in Eupatoria (Crimea), Ukraine before and during WWII; the occupation of Crimea; Tatar collaborators; the deportation of Crimean Tatars; being sent to Samarkand, Uzbekistan; German administration in Crimea; being moved by train in freight cars; and moving back to Crimea only in 1988.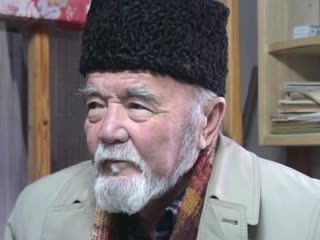 Date

interview: 2004 December 30


Geography

creation: Ievpatoriia (Ukraine)


Extent

1 compact disc.


Credit Line

United States Holocaust Memorial Museum Collection, Gift of Yahad-in Unum
Record last modified: 2020-09-17 10:44:06
This page: https://collections.ushmm.org/search/catalog/irn46099

Also in Yahad-in Unum oral history collection
Oral history interviews conducted in Ukraine, Russia, and Belarus by Yahad-in Unum.