Imperial reckoning : the untold story of Britain's Gulag in Kenya / Caroline Elkins.
Publication | Library Call Number: DT433.577 .E45 2005
Thousands of Kenyans fought alongside the British in World War II, but just a few years after the defeat of Hitler, the British colonial government detained nearly the entire population of Kenya's largest ethnic minority, the Kikuyu--some one and a half million people. The story of the system of prisons and work camps where thousands met their deaths has remained largely untold, because of a determined effort by the British to destroy all official records of their attempts to stop the Mau Mau uprising, the Kikuyu people's ultimately successful bid for Kenyan independence--Publisher.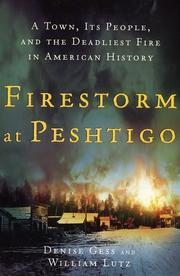 Format

Book

Author/Creator

Elkins, Caroline.

Published

New York : Henry Holt and Co., 2005

Locale

Kenya

Language

Edition

1st ed
Record last modified: 2018-05-18 12:04:00
This page: https://collections.ushmm.org/search/catalog/bib108527