Lilac girls : a novel / Martha Hall Kelly.
Publication | Library Call Number: PS3611.E452 L55 2016
"Inspired by the life of a real World War II heroine, this powerful debut novel reveals an incredible story of love, redemption, and terrible secrets that were hidden for decades. New York socialite Caroline Ferriday has her hands full with her post at the French consulate and a new love on the horizon. But Caroline's world is forever changed when Hitler's army invades Poland in September 1939--and then sets its sights on France. An ocean away from Caroline, Kasia Kuzmerick, a Polish teenager, senses her carefree youth disappearing as she is drawn deeper into her role as courier for the underground resistance movement. In a tense atmosphere of watchful eyes and suspecting neighbors, one false move can have dire consequences. For the ambitious young German doctor, Herta Oberheuser, an ad for a government medical position seems her ticket out of a desolate life. Once hired, though, she finds herself trapped in a male-dominated realm of Nazi secrets and power. The lives of these three women are set on a collision course when the unthinkable happens and Kasia is sent to Ravensbruck, the notorious Nazi concentration camp for women. Their stories cross continents--from New York to Paris, Germany, and Poland--as Caroline and Kasia strive to bring justice to those whom history has forgotten. In Lilac Girls, Martha Hall Kelly has crafted a remarkable novel of unsung women and their quest for love, freedom, and second chances. It is a story that will keep readers bonded with the characters, searching for the truth, until the final pages. Advance praise for Lilac Girls "Rich with historical detail and riveting to the end, Lilac Girls weaves the lives of three astonishing women into a story of extraordinary moral power set against the harrowing backdrop of Europe in thrall to Nazi Germany. Martha Hall Kelly moves effortlessly across physical and ethical battlegrounds, across the trajectory of a doomed wartime romance, across the territory of the soul. I can't remember the last time I read a novel that moved me so deeply."--Beatriz Williams, New York Times bestselling author of A Hundred Summers and The Secret Life of Violet Grant "Inspired by actual events and real people, Martha Hall Kelly has woven together the stories of three women during World War II that reveal the bravery, cowardice, and cruelty of those days. This is a part of history--women's history--that should never be forgotten."--Lisa See, New York Times bestselling author of China Dolls"-- Provided by publisher.

"On a September day in Manhattan in 1939, twenty-something Caroline Ferriday is consumed by her efforts to secure the perfect boutonniere for an important French diplomat and resisting the romantic advances of a married actor. Meanwhile across the Atlantic, Kasia Kuzmerick, a Polish Catholic teenager, is nervously anticipating the changes that are sure to come since Germany has declared war on Poland. As tensions rise abroad - and in her personal life - Caroline's interest in aiding the war effort in France grows and she eventually comes to hear about the dire situation at the Ravensbruck all-female concentration camp. At the same time, Kasia's carefree youth is quickly slipping away, only to be replaced by a fervor for the Polish resistance movement. Through Ravensbruck - and the horrific atrocities taking place there told in part by an infamous German surgeon, Herta Oberheuser - the two women's lives will converge in unprecedented ways and a novel of redemption and hope emerges that is breathtaking in scope and depth"-- Provided by publisher.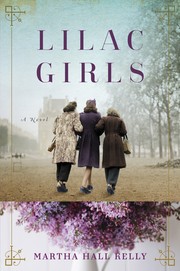 Format

Book

Author/Creator

Kelly, Martha Hall, author.

Published

New York : Ballantine Books, [2016]

Locale

Poland
Europe
New York (N.Y.)
New York (State)

Language

External Link

Edition

First edition
Record last modified: 2016-11-07 11:27:00
This page: https://collections.ushmm.org/search/catalog/bib253069