An honor to serve / general editors, Richard David Wissolik [and others] ; editors, Barbara Wissolik [and others] ; contributing editors, Marjorie Wertz, Joseph Adams, O.S.B., John J. DiBattista.
Publication | Library Call Number: D769 .H67 2007
This book recounts the World War II experiences of forty-five extraordinary people, including Jesse Lesico of Koloa, Hawaii, a veteran of the battles in New Guinea and the Philippines; Gotfried Pletzer, a German-American from New Jersey, who fought against the German Army in France and deep into Germany; Thomas Katana of Latrobe, Pennsylvania, severely wounded in the heavy fighting near Bastogne during the Battle of the Bulge; Eric Leiseroff, a Jew born in Dresden, Germany, who participated in the Nazi death camp at Ohrdruf, only fifty miles from the German town in which his family lived; Jonathan Lukowsky of Ford City, Pennsylvania, a sailor aboard the USS Santee, when that ship took a direct hit from a Japanese Kamikaze during the battle of Leyte Gulf; James Jochen, of College Station, Texas, who fought into the heart of the Third Reich with the 89th Division; Earl Woodard of Naylor, Missouri, a B-17 navigator who eluded capture with the help of French resistance fighters after his plane was downed over France; Percy Hiatt, of Emporia, Kansas, who fought in the jungles of New Guinea; Marjorie Butterfield, United States Army Nurse Corps, who witnessed the brutality of the War while serving as a nurse in Patton's Third Army. Presented are eye-witness accounts to uncommon bravery, boredom, bloodshed, brutality, gruesome humor, and an almost nonchalant attitude toward atrocities committed in the heat of battle during that terrible conflict. Fear is also a common element in these experiences lived so many decades ago.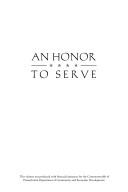 Series

World War II veteran history series ; 2

Format

Book

Published

Latrobe, Pa. : Publications of the Saint Vincent College Center for Northern Appalachian Studies, 2007

Locale

United States
USA

Language
Record last modified: 2019-05-24 13:29:00
This page: https://collections.ushmm.org/search/catalog/bib270959