Oral history interview with Yahad-In Unum interviewee 482U
Oral History | Accession Number: 2009.24.86 | RG Number: RG-50.589.0086
The interviewee, a Ukrainian man born in 1931, discusses events in Kostiantynivka and Bogdanovka, Mykolaïvs'ka oblast', Ukraine; presence of Jews in Kostiantynivka before the war; the arrival of the Germans; the transport of Jews from the area and from other cities to a camp located on a pig farm in Bogdanovka; seeing the shooting of Jews in nearby ditches on a number of occasions; how the shootings were carried out; and the burning of bodies.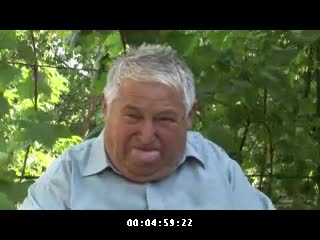 Date

interview: 2007 July 15


Geography

creation: Kostiantynivka (Arbuzyns'kyi raion, Ukraine : Village)


Extent

1 compact disc.


Credit Line

United States Holocaust Memorial Museum Collection, Gift of Yahad-in Unum
Record last modified: 2019-12-05 21:23:10
This page: https://collections.ushmm.org/search/catalog/irn38620

Also in Yahad-in Unum oral history collection
Oral history interviews conducted in Ukraine, Russia, and Belarus by Yahad-in Unum.